So this is how new projects start, went by the feed store to get goat feed and alfalfa, started looking at the various "stuff" they have and saw a sign 'Asparagus .50 ea'
Now I'm digging trenches and putting these weird little octopus looking guys into the ground..I'm excited but as you gotta wait two years ill contain the backflips for abit.
Here's how they went in.
Dig a trench, make a hill in the center for the crowns with a mixture of soil and steer manure, put the crowns on the hill so they will be 12-14″ apart and 6-8″ under when buried. Backfill with soil, manure mixture and wait..then wait some more. Oh yeah and compost on top.. These are UC157 Asparagus crowns by the way.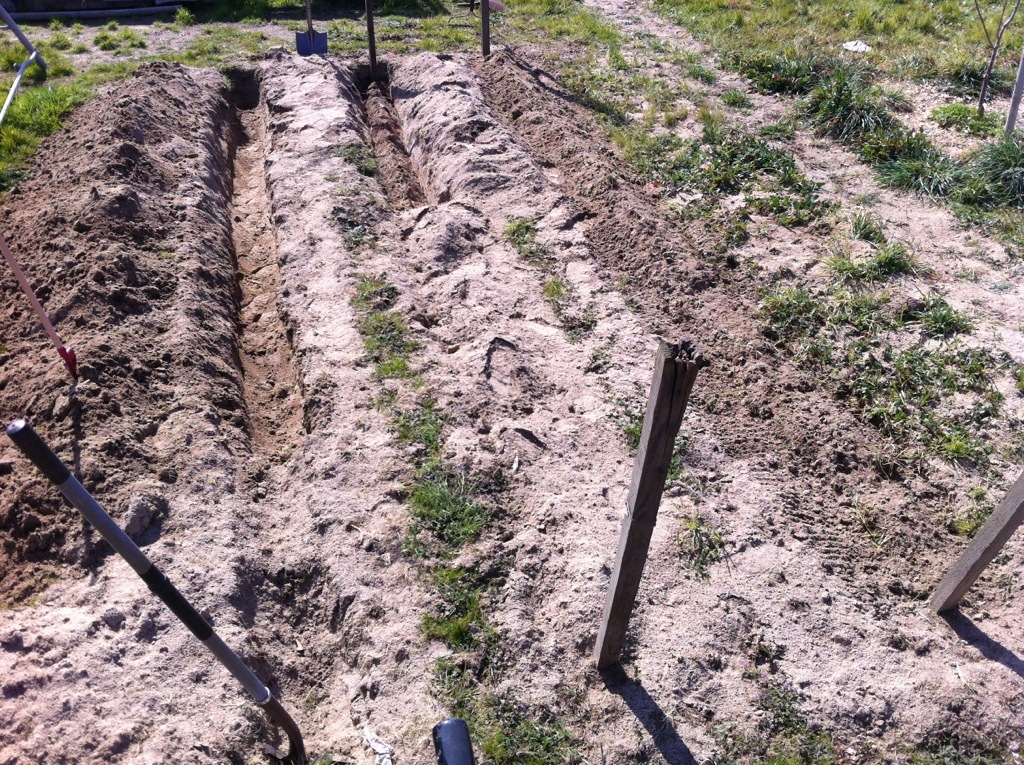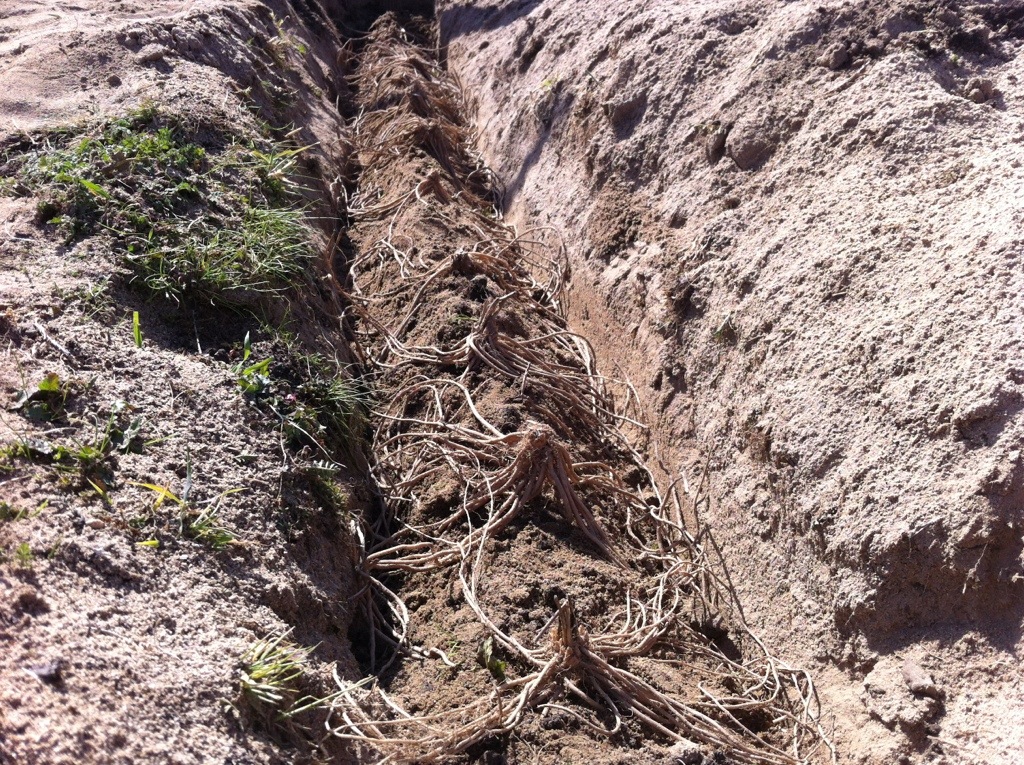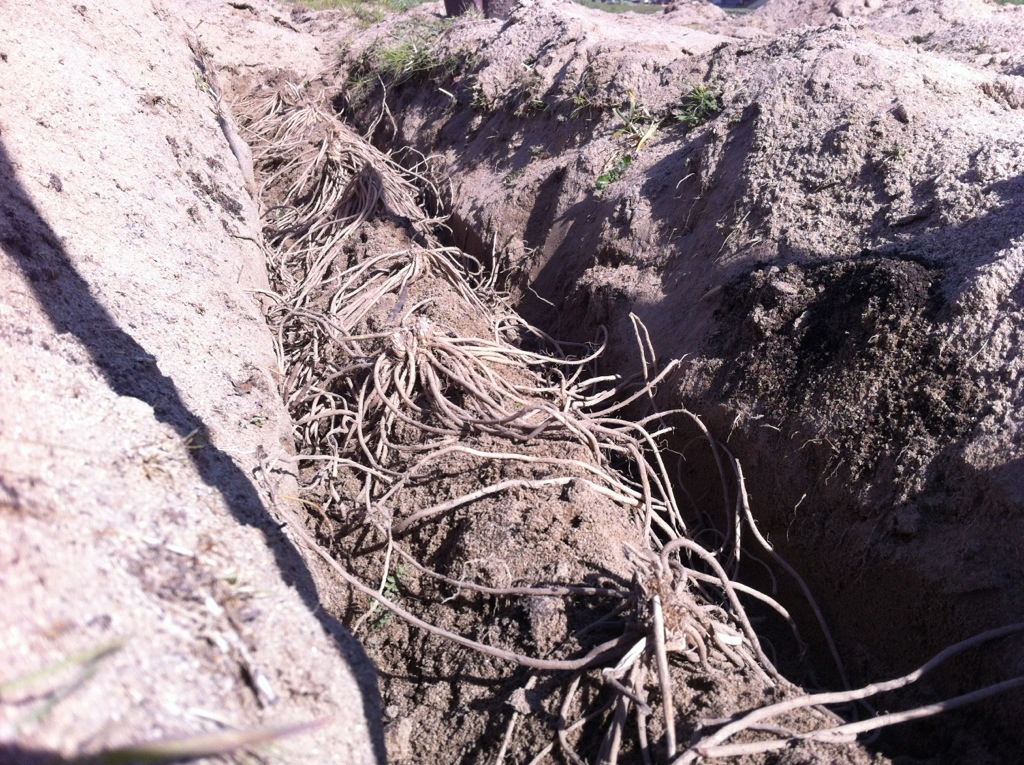 Btw there is 36 in the ground as of now, hoping to add another 25-30 to finish it off. From what I read and heard 50-75 should be sufficient for our family of 5.